We believe in interdisciplinary fitness, teamwork and learning from one another. We have had the honor of welcoming several outstanding instructors in their fields to bring you different styles of movement. We look forward to creating more relationships with talented movement professionals and healers to curate unique and inspiring experiences.
The SOULTRIBE ADVENTURES Team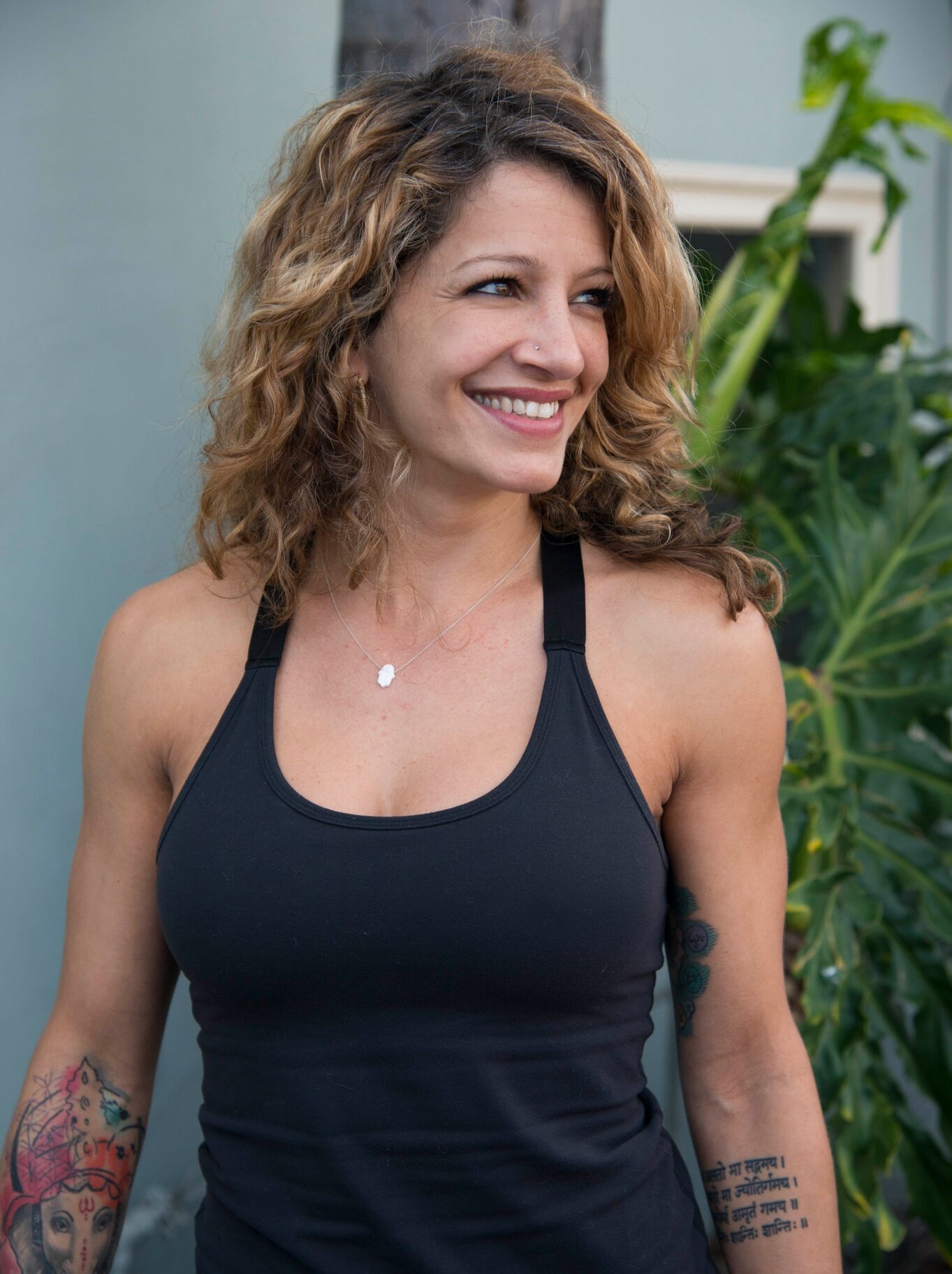 Retreat Leader & Primary Yoga Instructor - Nathania Stambouli (Retreat Leader & Yoga Instructor) - Coming from a background in fitness, Nathania stumbled into yoga by accident in 2009 and what started as a purely physical adventure became a journey towards learning to slow down, healing old wounds a experiencing profound personal transformation. Through a dedicated yoga practice and a Master's degree in Psychology, Nat unearthed a passion for helping others believe in themselves, dare to make shifts in their lives and be unapologetically real. She believes that a strong mind-body connection with is a powerful path to self-love and understanding. Learning to explore your limits, learning to lean into instead of away from challenging moments, learning to accept what is but relish in the process of working for what you want - the lessons are endless and always applicable to life. Nat's classes are athletic and fluid, creatively sequenced and sprinkled with playful arm balances and transitions. Expect to be inspired and to learn to laugh at yourself. Expect to discover how your time on the mat is a mirror for your life and an invaluable tool to help you become your own best supporter. Nathania owns and operates SoulPlay Yoga in Culver City, CA and has run multiple international retreats with the SoulTribe Adventures team.

Read more about how SoulTribe Adventures came to be >>
Retreat Leader, Fitness & Nutrition Nerd -
Gary's story begins in college when he won the national championship in bodybuilding. During this time he began to languish away as a computer programmer and ultimately a technology manager in his day job. To spice things up, he performed and ultimately taught and directed improv comedy. At the same time he applied his knowledge and love of training and became a co-founder of the international fitness and nutrition company Metabolic Effect, leading weekend seminars both nationally and internationally as well as online seminars and trainings in fitness, fat loss, nutrition and mindset. During these 20-odd years, Gary discovered that these two worlds are not as unrelated as they may seem on the surface. The ability to stretch (both your mind and muscle), see perceived failures and mistakes as opportunities for success, the ability to laugh at yourself and to always be learning are just a few of the key skills that Gary imparts on his students and peers. Not only will you learn how to workout in the most effective manner for every situation you may find yourself in in life, but you will also learn how to progress and regress workouts to your needs, and learn about the power of the mind-muscle connections running through your body. www.garyleake.com
Yoga Instructor & Yoga Nidra Facilitator - Megan grew up in Arizona playing softball into her college years. She chose yoga as a way to stay active and fit, little did she know that she had found her passion. After attending a life changing yoga retreat at Haramara Retreat in Sayulita, Mexico; she decided to pursue teaching yoga. She completed her 200-hour teacher training at the Southwest Institute of the Healing Arts under the instruction of Laura McKinzie. Megan also earned a 90 hour Yoga Nidra certification from Integrative Amrit Method Yoga under the instruction of Kamini Desai. Megan believes in the capability of yoga to change one's life and perspective in powerful and positive ways.
With a Bachelor's Degree in Nursing and a background in sports medicine, Megan aims to enrich and rejuvenate your body and mind. She integrates yoga philosophy, mindful meditation, and the focus of breath and energy into each of her classes. Her intention is to leave your body and mind feeling peaceful, relaxed and invigorated after each session. She currently owns, operates and teaches at her studio in Peoria, AZ. www.meganerbe.com
Movement Innovation Specialist and Coach - Kaila June is passionate about movement education that promotes physical fitness, artistic creativity, and embodied expression. With over two decades of experience devoted to helping people live healthy, joyful lives, she is determined to bridge the gap between exercise science and somatic education through integrated training design. Kaila earned her BFA in Dance and Choreography at the University of Montana and her MS with a focus in Rehabilitative Science from California University. She is a fitness coach and instructor and is dedicated to promoting dancer health and wellness. Kaila believes in the transformative potential of opening, aligning, and connecting. www.kailajune.com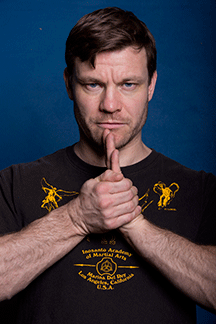 Martial Arts Instructor - Paul "The British Ninja" McCarthy has been studying movement and martial arts for over 20 years. He holds black belts in martial arts including Filipino Martial Arts (FMA), Hapkido (4th degree) and Taekwondo (1st degree) and is an instructor of Savate, Muay Thai and Jeet Kune Do. With an MS from Indiana University in Kinesiology and his experience coaching, teaching and managing various movement practices, Paul is fascinated by what makes the body 'tick'. He is currently working with Neuroscience Professors at UCLA, University of Victoria and University of Illinois to study how martial arts movement patterns improve cognitive function. Paul's philosophy is that movement is vital to a happy healthy life and that training and opening your mind to multiple arts, whether combative or healing, is the truth path to maximizing your learning potential. In May 2016 he presented his research on Filipino Kali Escrima and Cognitive Development ('Cognitive Kali') at TEDxUCLA and aims to create a revolution in movement research across the world.
Yoga Instructor - Monica has been practicing yoga for over 7 years and is inspired to share her passion with others in the hopes of facilitating a positive shift within another persons life. Her sequences are designed for all levels of yogis to achieve a sense of self-awareness, opening in the body and connection to breath while incorporating a theme of structured-playfulness through movement and meditation. Monica also loves to incorporate creative transitions into her flow using her dance background as inspiration for a fresh perspective on this traditional practice. Each day brings new experiences and I am very excited to get centered with you on this amazing retreat journey! www.vinyasawithmonica.com